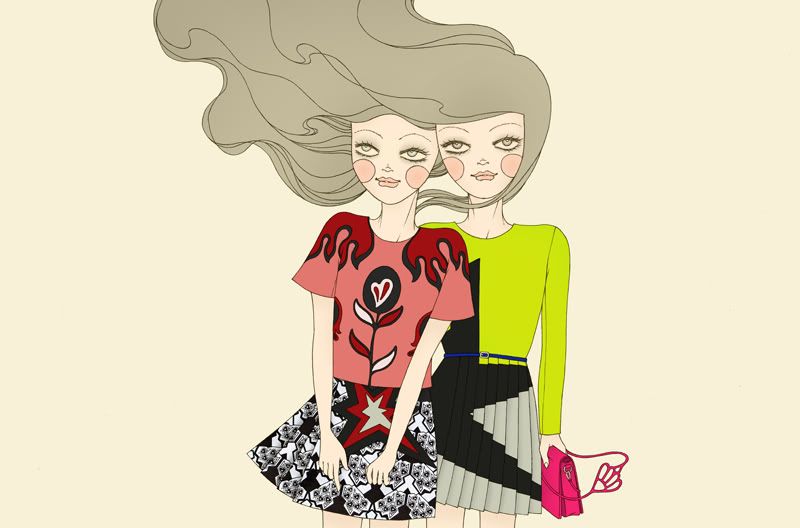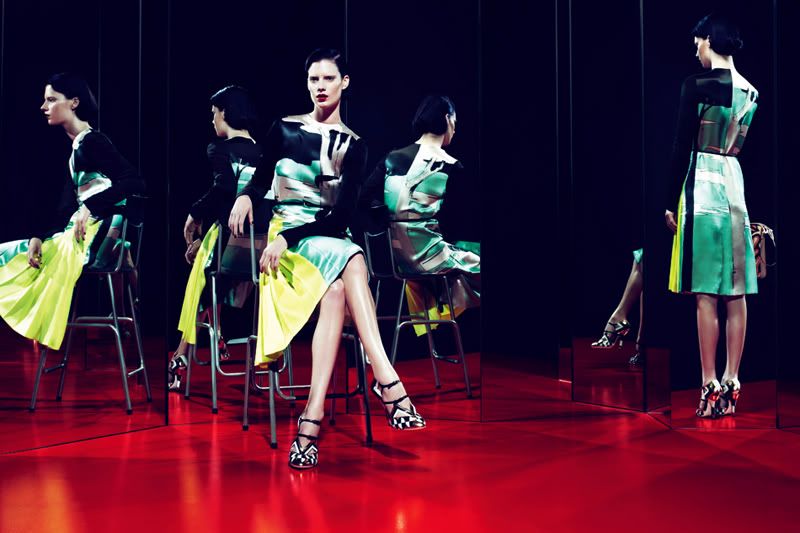 Image source: The Catwalking, V Magazine
,
Marie Claire USA - March 2011
Miu Miu is one of the most highly anticipated shows each season, and this year the hype was magnified. After a knockout Fall 2010 collection that accentuated the girlish charm for which Miu Miu is known, what Miuccia Prada offered on Spring 2011 show was such a fascinating follow-up.

It definitely takes an incredibly talented designer to meld 1930s heady mix of glamour with silhouettes from the Sixties and Seventies to create a cohesive collection. I keep coming back to look at the pieces, because there's so much going on. Long sleeved satin dresses - belted in tiny leather threads of neon - recalling early Sixties demure shapes, Seventies glam rock referenced by stiff silver and gold jackets embroidered with comic book stars and day-glo details that shone straight out of the Eighties. But the brilliance of Miuccia's work is that none of these are literal references - they're made so modern and new that they're barely references at all and everything is as it never has been before.

The whole theme of sudden stardom, overwhelming success and how she executed it... just perfect. From the shapes to the colors to the materials to the presentation, it all makes sense. Truly inspiring; I could ramble on for hours and hours!